TOUGHENED BOROSILICATE GLASS DIN 7080 – MAXOS®
MAXOS® Sight Glasses – DIN 7080
Official Sales Representative of MAXOS®
You are interested? Get in touch with us!
The MAXOS® sight glasses are manufactured in two different standard versions:
The long sight glasses differ in two versions, reflex or transparent.
The reflective glasses allow easy and safe reading even from the greater distance.
The transparent long sight glasses are used where particularly high requirements
prevail.
Further details such as dimensions, temperature and chemical resistance for the MAXOS®
sight glasses can be found in the catalog as a download, or under Materials
Borosilicate glass DIN 7081 – MAXOS in reflex and transparent form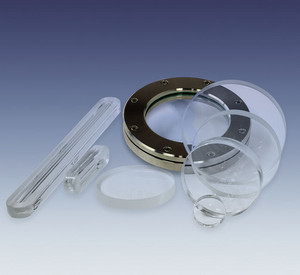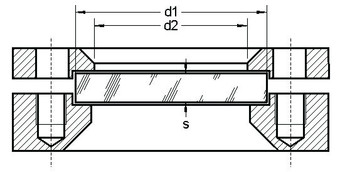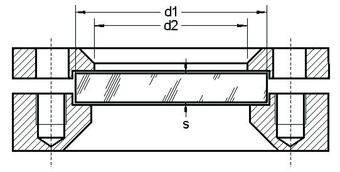 Standard product range as per DIN 7080
Ask us for special sizes!
MAXOS® safety sight glass, specially hardened
Safety sight glasses are used wherever visual inspection of processes in vessels must be ensured under pressure, thermal and chemical stress.The high level of safety is achieved by a special borosilicate glass with good chemical resistance, exceptional purity and homogeneity. In conjunction with the low thermal expansion typical of this borosilicate glass, thermal tempering (hardening) results in particularly high thermal shock resistance.